Corralitos, CA
This project originated in the 1970's when the owner, by-and-large with his own hands, built a pole-style house on an east-facing site overlooking Drew Lake. The modern iteration of the home came about when he remarried, and the newlyweds came to us to give their house a facelift. The collaboration which emerged captured the mutual respect, ability to compromise, affinities and love between this man and his new bride.
The conversion meant a major overhaul of the old structure. Portions of the interior were wholesale gutted and reconfigured, the kitchen and all the bathrooms were remodeled, and door, window and skylight openings were shifted or added. Conversion of a portion of the interior into a loggia, addition of a parapet with mission tiles around the top of the exterior wall, textured exterior cement plaster, and wrought iron railings are some of the exterior elements completing the architectural effect of this complete make-over.
In support of the aesthetic program, our structural services included analysis of gravity loads imposed on the existing structure—particularly that of heavy mission tiles on the existing roof framing system—and evaluation and improvements related to the lateral bracing system (seismic performance) of the building, engineering new shearwalls which allowed the admitting of new exterior openings, and improving the building's seismic performance generally.
One of several in this genre we have designed, we consider this to be among the best local exemplars of the Spanish Eclectic Style, both in terms of the overall effect of the design and attentiveness to details in the realized work.
Return to the Top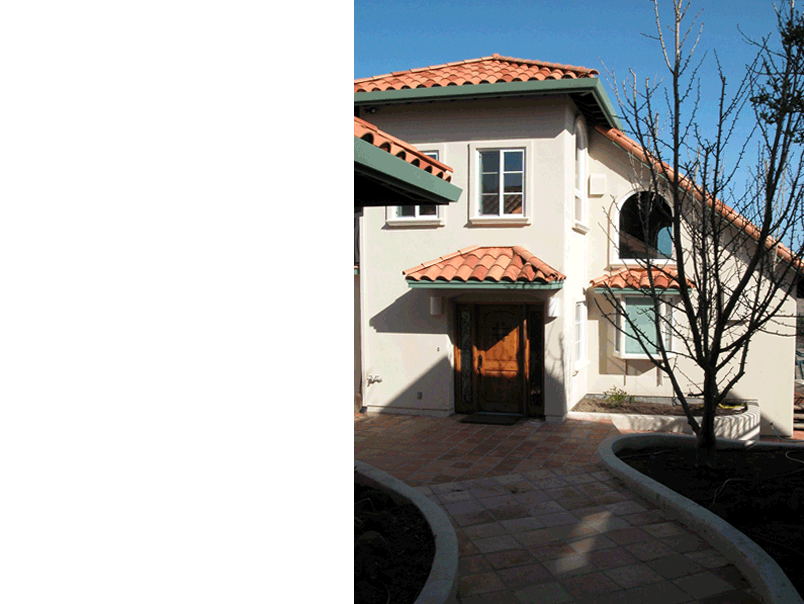 ©2013 Daniel Matthew Silvernail Architect • Telephone 831-462-9138 • Fax 831-462-9134 • Webmaster
Santa Cruz Architects serving the Monterey Bay, Silicon Valley, and San Francisco Peninsula communities